WASATCH XXX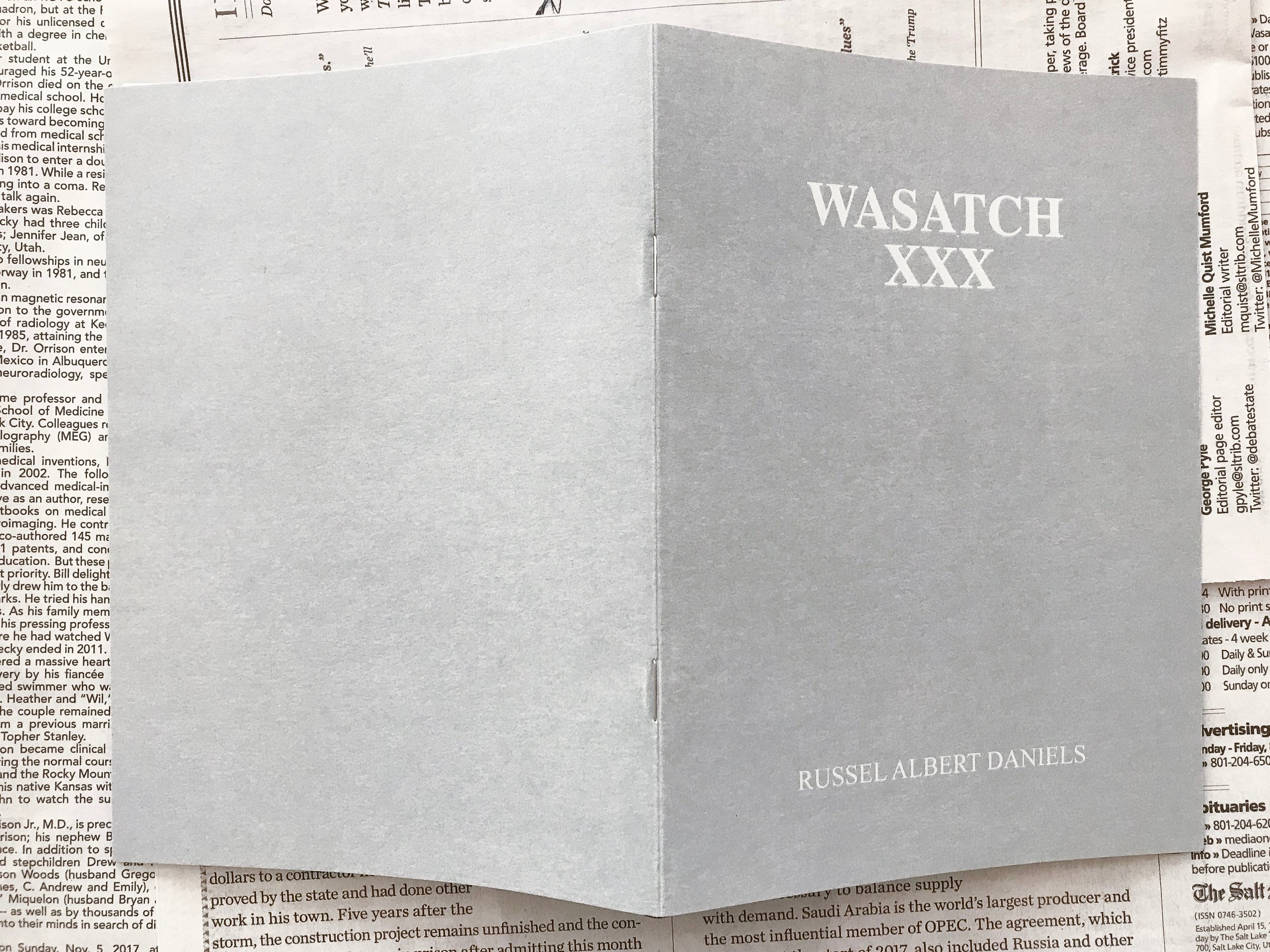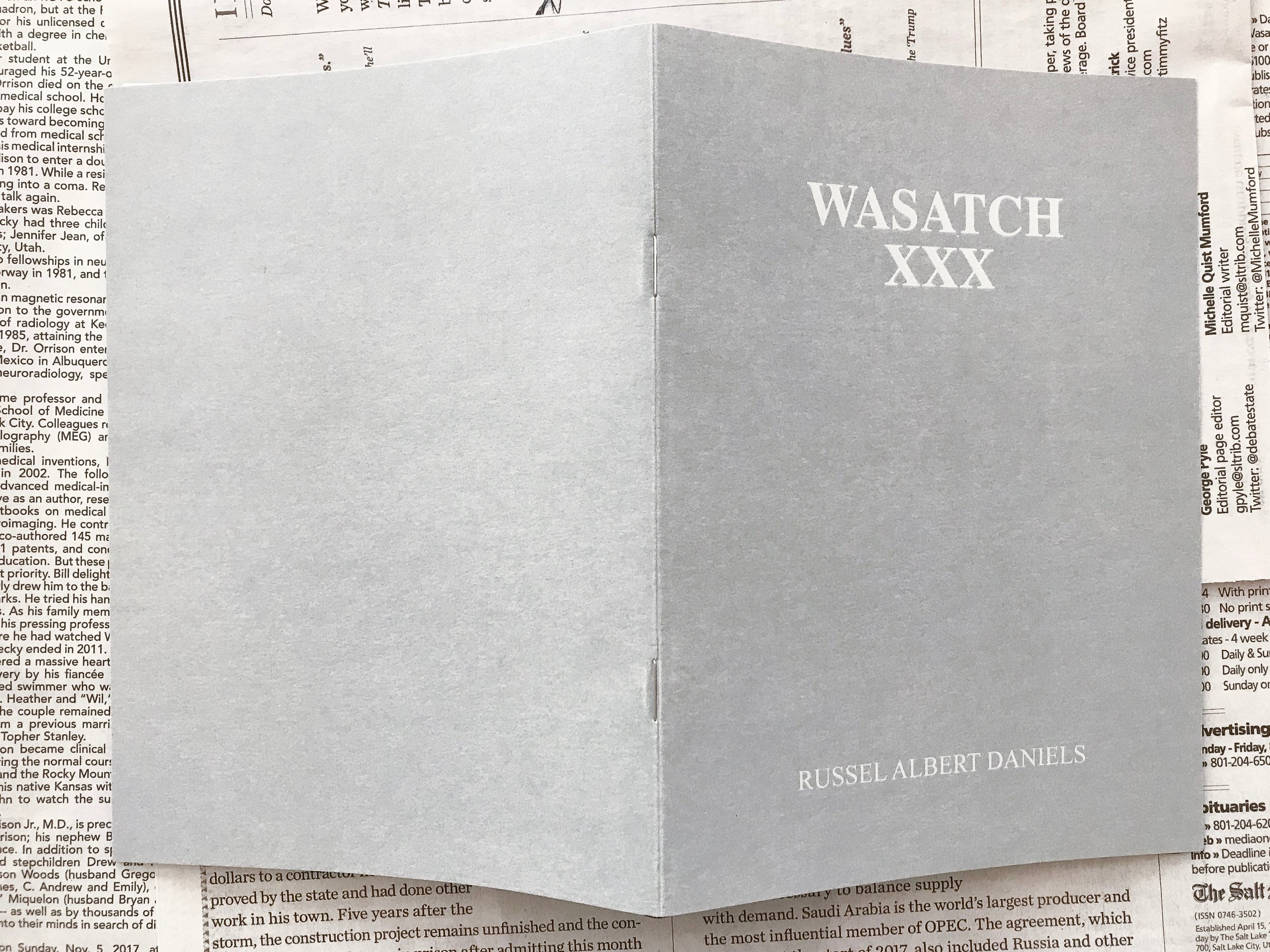 WASATCH XXX
WASATCH XXX is a love poem to my home range and public land. Black and white photographs from the depths of this 100 million year old geographic uplift. Includes a short written essay.
WASATCH XXX is the first in a series of self published photo zines that concentrates on public land, wilderness, and conservation.
Signed

Open Edition

5.5"x7"

30 black and white photographs

text essay

40 photocopy pages

Cardstock cover

Saddle stitched.
1st Edition October 2017
2nd Edition December 2017
$5.00 s/h fee per order. Mailed on Wednesdays. USPS.